Snippets of SARA history supplied by Jim Caspers
---
Auburn (No. 216):
A Volunteer Rifle Company was formed in the township in March 1860 with an initial enrolment of 30 at the formation meeting, with a further 20 enrolments expected. A rifle club was formed in conjunction with this rifle company in 1878 and competed with other rifle companies in the area.
In 1889 the company was reformed as the First Midland Rifle Company and had its range at between Auburn and Undalya.
In 1903 a branch of the Watervale club was established in April 1903 with its own range about 1½ miles east of the town.
The Defence Rifle Club was formed in March 1917 with Mr. S. Dennison as captain.
In October 1951 a new range was opened in the presence of members from five other nearby rifle clubs.
The Club disbanded in October 1961 following a period of inactivity.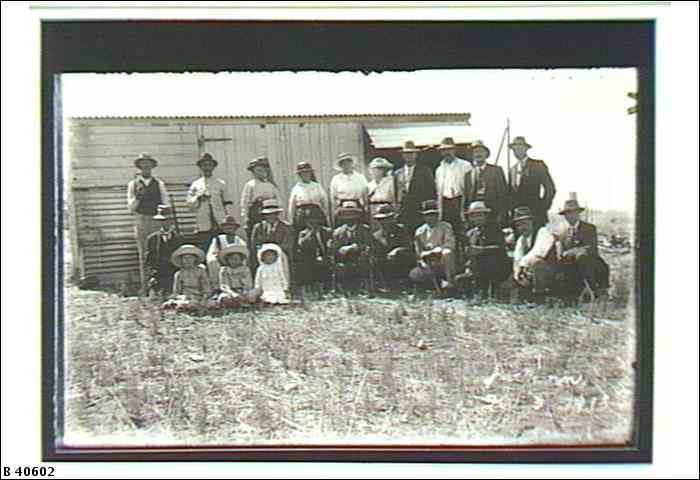 Brinkworth (No. 56):
The Club was formed in August 1901, and became an approved defence rifle club in the following month. About 45 members were enrolled and Mr. H.J. Skull was elected as president. Their first match was fired against the Yacka club in February 1902, which Yacka won by 9 points. The Brinkworth members were heavily handicapped by having on 13 rifles amongst 52 members.
The Club was disbanded in July 1911, but re-formed in September 1926, with Mr. F.W. Lown elected as captain.
January 1929 saw riflemen from the Club go on a tour of the northern areas, firing matches against teams from Burra, Orroroo, Booleroo Centre, Mount Remarkable (Melrose) and Port Broughton clubs, winning 2 of the 5 encounters. The team also inspected the brewery at Melrose on the way.
On October 17th, 1936 the Club held a centenary (of South Australia) shoot which was won by Mr. R.H. Freebairn.